Hotels of Greece

Peloponnesos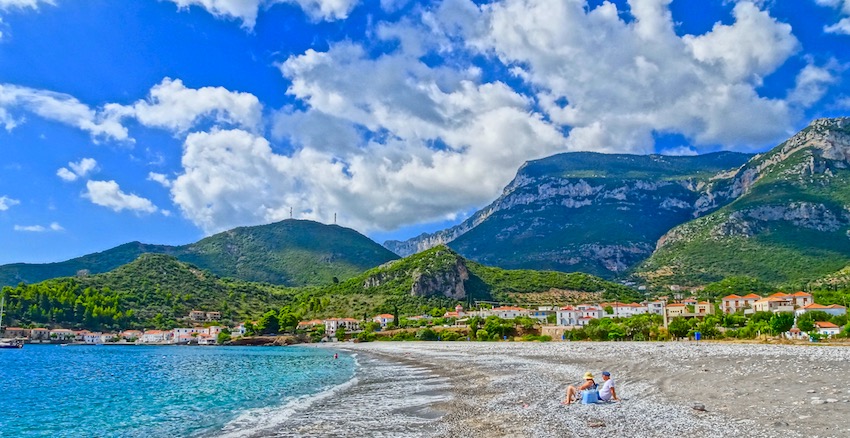 For many people the Peloponessos is the real Greece. This piece of land that begins at the Corinth Canal just an hour from Athens, is rich in mountains, history, traditional villages, beautiful beaches and dramatic scenery. It also has some of the best food in Greece. Towns like Nafplion and Tolo won't feel any different than being on a Greek island and you can easily drive there. The fortress town of Monemvasia also has that remote island feel, and you can't miss Olympia or the wild west coast with its miles of sandy beaches. For more about the Peloponnesos see my Peloponnesos Guide. If you need help try my Create-an-Itinerary Form. You can find hotels in the Peloponessos by location, price, whether or not it has a swimming pool, and see photos and reviews by using this link to Booking.com's Peloponessos Page

You can find hotels in the Peloponessos by location, price, whether or not it has a swimming pool, and see photos and reviews by using the Peloponnesos Hotel Search. Excellent prices and many hotels you can book and then cancel with no cancellation fee. For those who want to book without using a travel agency this is the best way to do it. Otherwise I recommend contacting one of my Recommended Travel Agents
For Trips to Delphi, Meteora, Pelion and all over mainland Greece contact George the Famous Taxi Driver. For groups of 4 it is cheaper to use George than to go on a tour-bus since George charges by the trip and tours charge per-person.
For car rentals I recommend Swift-Avanti Car Rentals who will not only drive you out of Athens but they have nice cars and have not raised their rates in about 20 years.


Help Support Matt's Greece Guides
Do you enjoy using my site? Have you found it entertaining as well as useful? If so please show your appreciation by booking hotels through the travel agencies and the links found on my Hotels of Greece site. The small commission I make on the bookings enable me to keep working and in most cases you won't find them any cheaper by searching elsewhere. You can find hotels in Greece by location, price, whether or not it has a swimming pool, and see photos and reviews by using this link to booking.com which also contributes to my website when you book.
Join Matt Barrett's Greece Travel Guides Group on Facebook for comments, photos and other fun stuff. If you enjoy this website please share it with your friends on Facebook. If you are appreciative of all the free information you get on my websites you can send a donation through Paypal or Venmo