Probably the best in-town location in Chania, Crete, the Porto Veneziano has a terrific view of the harbor and is within steps of the best fish tavernas, the ones the locals eat at, and some of the coolest cafe-bars in the old town. If you have a rental car there is convenient parking nearby and you can walk anywhere in the old town easily. Ask for a room in the front, 310 if it is available will give you a balcony with a view so good you won't have to leave your room.The hotel has wireless internet and a terrific cafe-bar right on the waterfront. -Matt Barrett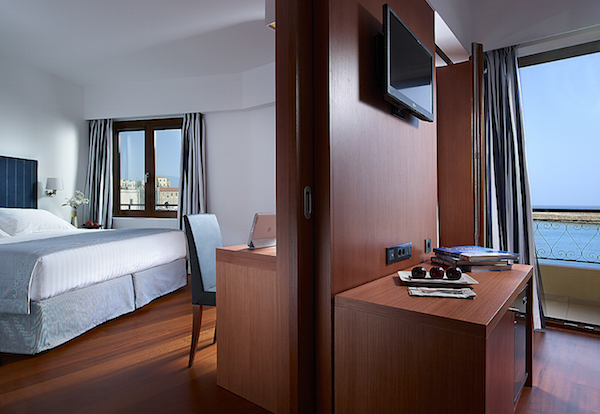 Porto Veneziano Hotel enjoys a privileged location on the waterfront of the Old Venetian Harbor of Chania. Just 300 meters away from the city center and the Old Town, the hotel is an ideal place of stay, also having all the renowned site in walking or cycling distance.
In the spirit of renewal, Porto Veneziano Hotel completed a full renovation of all rooms (51 rooms & 6 suites) in March 2013, thereby sporting a minimal navy design along with the unforgettable views of the harbor, the sea, the Old Town, the White Mountains and the private garden.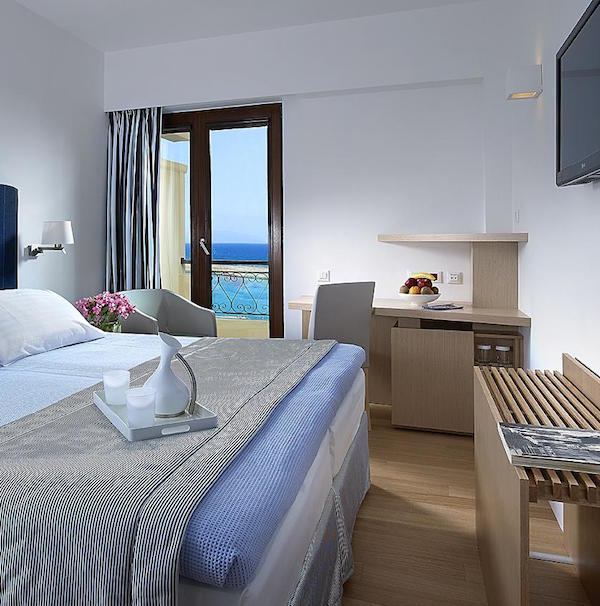 Enjoy a relaxing sleep on our cozy, double-mattress beds and breathe freely in our smoke-free environment, as the hotel proudly operates a smoke-free policy on all communal spaces, rooms and suites.
In the hotel's restaurant, start off your day with a glass of freshly squeezed orange juice and indulge on our certified "Greek Breakfast" buffet, filled with fruits, local products and homemade delicacies, before taking a stroll along the charming harbor.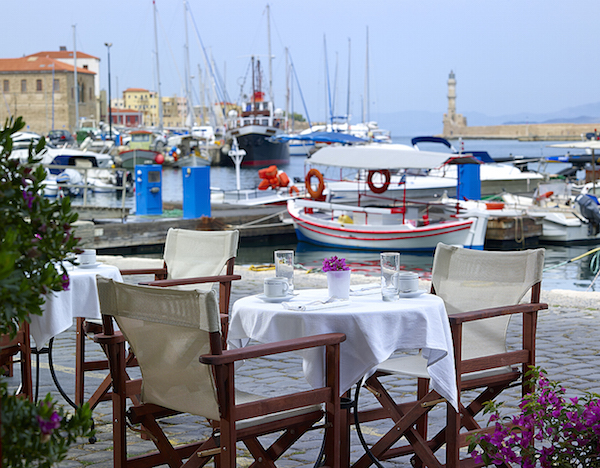 At the end of the day, head back to the hotel and enjoy drinks and desserts at the hotel's Bar, catch up with family on our free WiFi access and enjoy the traditional fishing boats bathe in the sunset.
Porto Veneziano is one of the very few hotels to have invested in a full geothermal airconditioning systems
Hotel Booking Information

To book through a recommended Greek travel agency click here. This is recommended if you will need flight or ferry tickets, other hotels, tours, cruises or more assistance

If you just want to book this hotel and won't need the assistance of a professional travel agency click here for booking information, more photos and low rates.