The hotel is housed in a refurbished neo-classical building only a short walk from the old town and the main attractions, facing a park and the Palamidi castle. It has in total 13 rooms, 9 in the building one sees from the road and another 6 at the back in a separate building (ground floor). All 9 rooms in the main building have double beds. In some of them a third bed can be added - it can be a regular or a camping bed.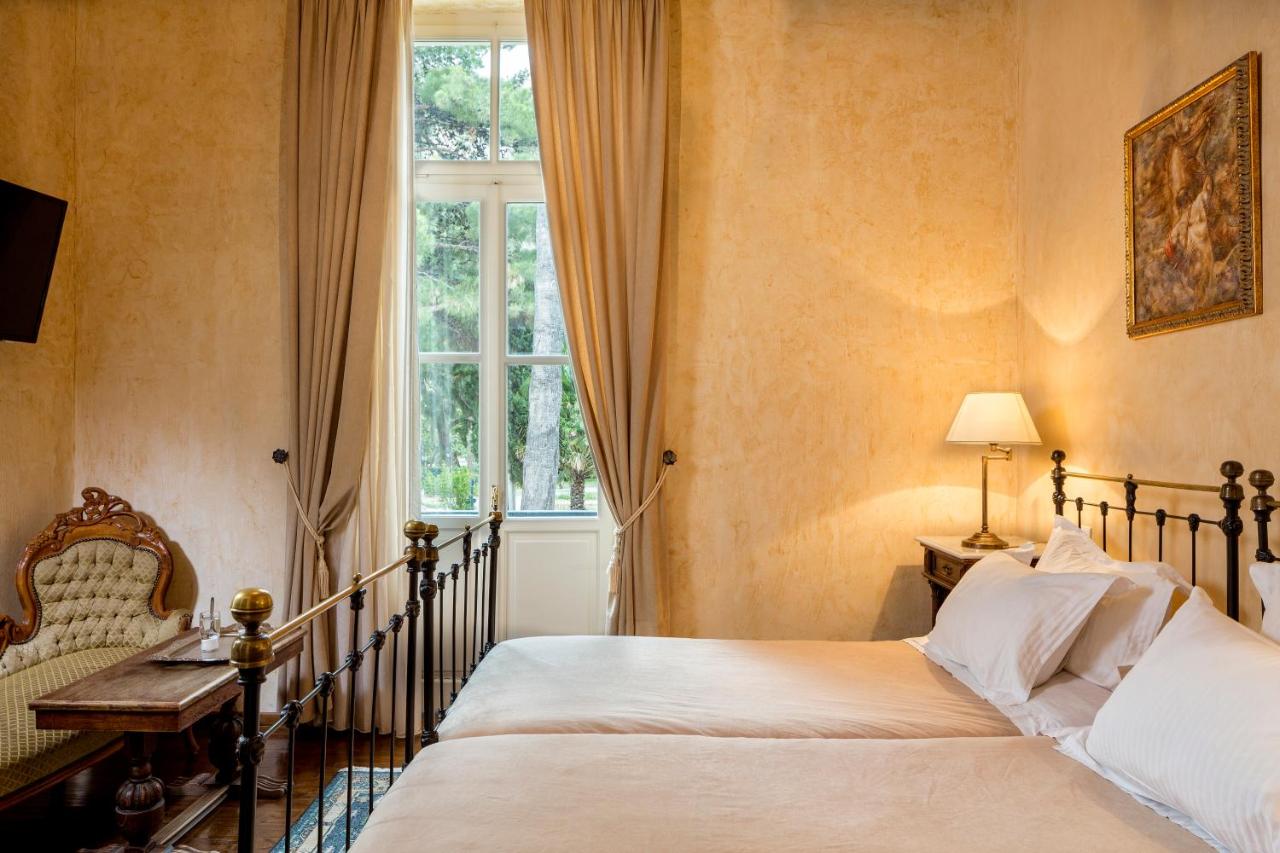 There is also a quadruple with balcony which has 2 double beds, one on the ground floor and one up on a loft (no privacy). The back 6 rooms have single beds, and again some take a third bed. Only two rooms have view to the park at the front (these also have a balcony but one cannot sit there). The rest look at other buildings around and at the back, and the ground floor ones look at an inner patio. The hotel is beautifully furnished with antiques - bedside tables, closets, chairs and lamps - that require careful treatment. Rooms are spacious, and so are the bathrooms (all with bathtub except for one room that has a shower).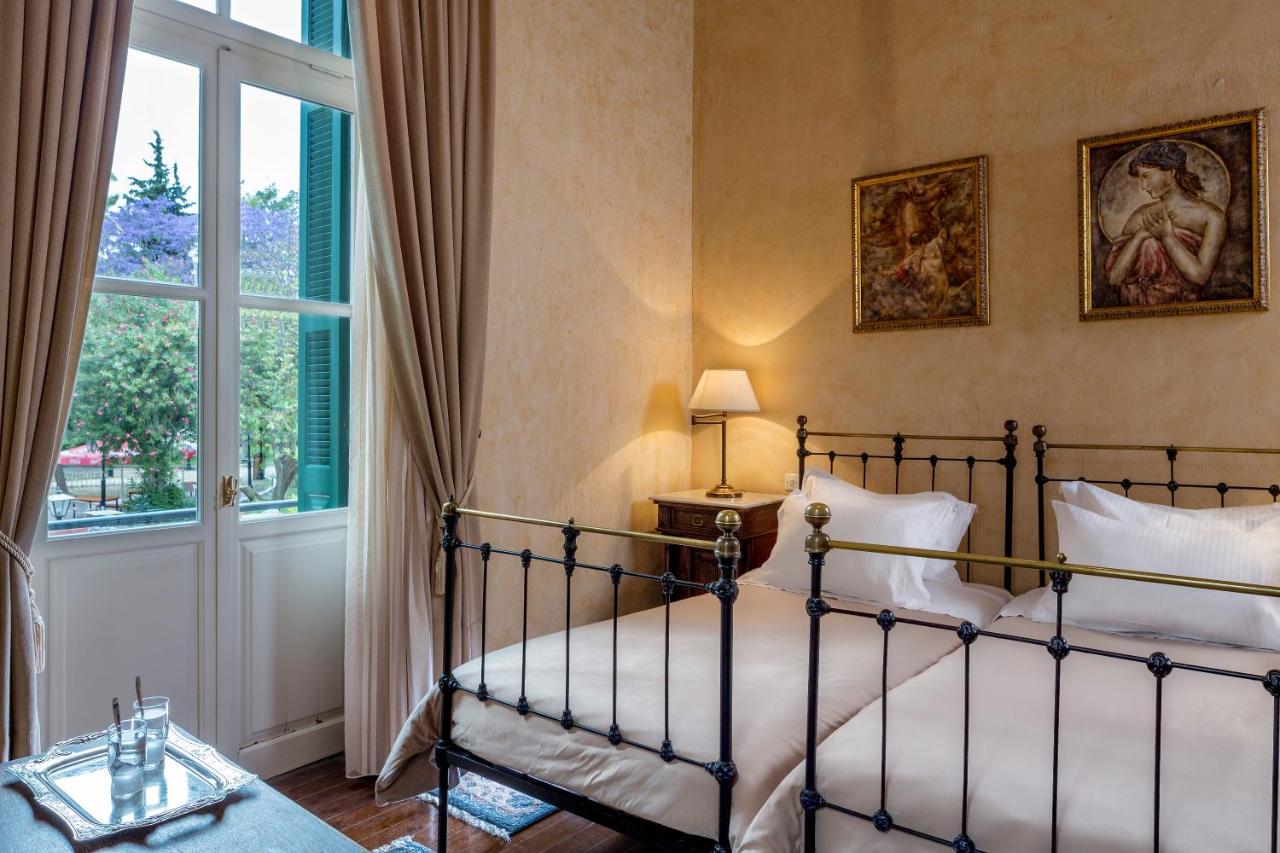 The rooms have direct dial phone, A/C, TV. Mini bars and safes. Complimentary toiletries are offered. Breakfast is simple continental served as a buffet in the yard at the front of the hotel. There is also a reception but guests can keep their keys throughout the day. Staff is very kind and always willing to help so that you'll enjoy your stay at this charming hotel.