Situated directly at the seaside of the majestic, 10 km long beach of Vatera, the Hotel VATERA BEACH is surrounded by foothills covered in pine and olive trees.

This modern hotel, built in 1990, is proud to offer its guests the simplicity, quiet and privacy not often found in other more developed tourist areas.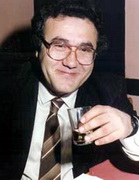 The hotel is owned by George and Barbara Ballis, (now deceased). Barbara grew up in New York, attended Antioch (where my Dad went too!) where she got a degree in Biochemistry, worked at MIT in Biophysics and then as the Scientific editor at Houghton Mifflin. She got the bug, moved to Greece and never looked back. George was a well known actor in Athens for over 20 years with the National Theatre, commercial theatre, movies and television. He has also written plays, serials for TV, articles and then became a documentary filmmaker. They decided they had enough of city life in Athens, packed up the kids and moved to Vatera to open their hotel.

The hotel's 24 rooms, including two family rooms, each have private WC and shower, music, direct-dial telephone, refridgerator, central heating and large balconies with sea and mountain view.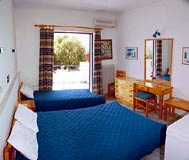 Facilities include restaurant, cafeteria & bar, taverna, sitting room, officially approved exchange, post, tourist corner, beach volley, and nearby children's playground. Umbrellas and sun-beds are available for the seaside. Water sport facilities can be found at the organized beach just 1 km distant. Therapeutic hot springs in the nearby villages of Polixnitos and Lisvori are also very popular with their guests. Car and moped rental can be arranged in the hotel. The hotel's restaurant, open at both lunch and dinner, offers a wide variety of Greek and local home cooking including vegetarian specialities. Guests who want the half-board option can choose daily from at least 5 main dishes from the a-la-carte menu. Service personnel all speak both German and English. Guests enjoy dining on the seaside terrace under the tamarisk trees. Other coffee shops, pubs, tavernas, etc. are situated in the hamlet of Vatera within pleasant walking distance.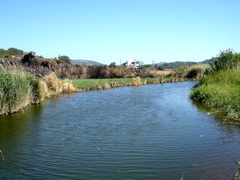 A short stroll (about 200 m) from the hotel brings one to the "Almiropotamos", the river which descends from the hot springs of Polixnitos... at the bridge live a colony of large turtles, which come out to greet the guests, looking of course for bread and goodies. Early in the season, many guests enjoy bird-watching along the river. Others come with photographic equipment and incredible lenses, to search out and photograph the unbelieveable variety of wildflowers on the island... you have to remember that there are so many different climate types, that the number of flowers are mind-boggling .

They accept small animals by prior arrangement. Almost all the vegetables and fruit served at the hotel are grown on their biological (organic) farm, which also provides fresh eggs and often their own meat. The kitchen uses only their own freshly produced extra virgin olive-oil.

They have a return rate of 35% a year which means that a very large percentage of the people who stay there come back the next year which is a good indication of the quality of the hotel and the charm of Vatera itself. This hotel has been recommended by myself (Matt Barrett) as well as Paul Hellander, the legendary travel writer from Lonely Planet.