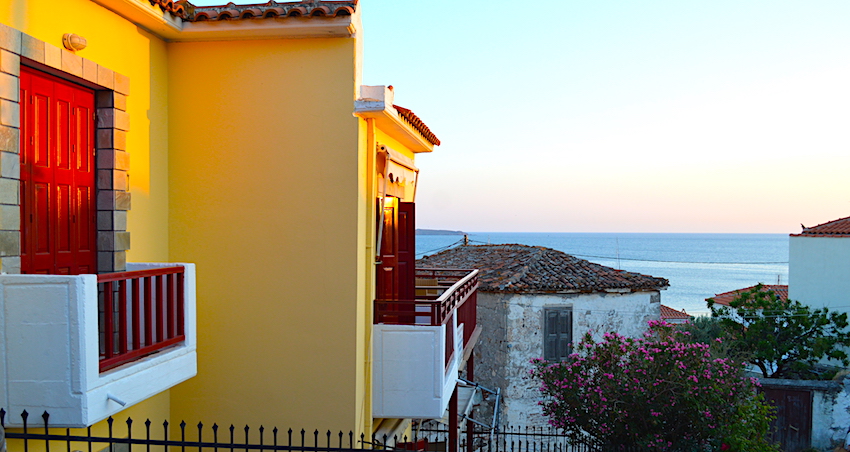 Evangelia Apartments Located in the heart of the village of Sigri, Evangelia Apartments is an established and popular accommodation unit. Visitors have a choice of two types of rooms here: one-room studios or two-room apartments.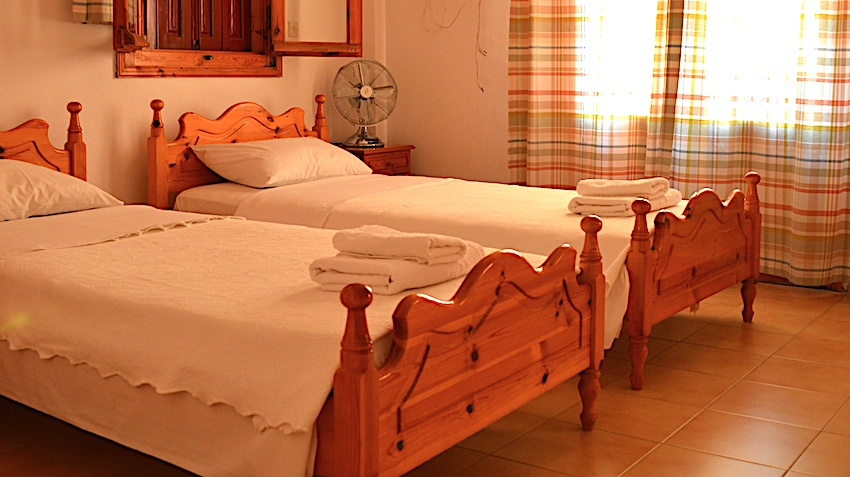 There are 6 studios, three on the ground floor and three on the first floor. The first floor studios offer sea views from private balconies, with superb views of Sigri castle and the Aegean sea. Each studio has two single beds, fridge, kitchenette, kettle, private bathroom (shower and toilet), closet, and fans. The ground floor rooms are the same, with balconies offering more limited views of the sea.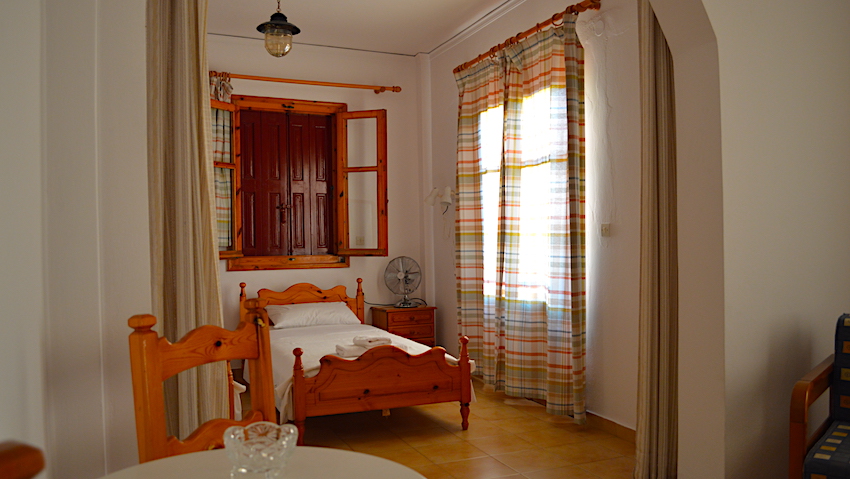 Evangelia also has two apartments, which are ideal for a family with young children or for 2 persons wanting more space. One apartment is on the first floor and boasts a large balcony with views of Sigri castle and side views of the sea. It has two single beds, two private bathrooms (with showers and toilets), a kitchenette, fridge/freezer, kettle, dining table, sofa (which converts into single bed). Another bed may be added to the common room, if requested.
The ground floor apartment has its own private terrace and direct access to the street. It too has two rooms (one with two single beds, the other with sofa and room for another bed), two private bathrooms, kitchenette, fridge, kettle, dining table.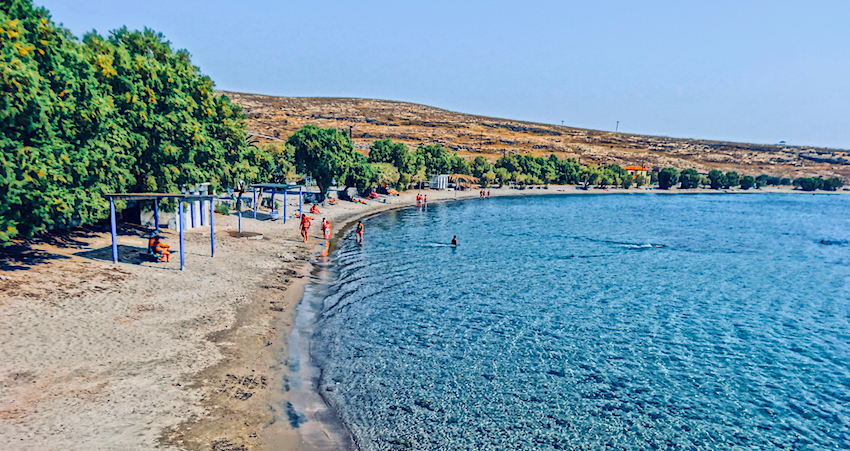 Evangelia is an excellent choice for either those who wish to stay in room-only accommodation or, (for the apartments), families with young children or two persons who want a bit of extra space. It is a 3 minute walk from the Sigri town beach, and 1 minute from the local super market, bar, restaurants, and petrified forest museum.
Evangelia has a number of established guests who return year after year to Sigri and stay in "their" rooms. It is owned by a Greek-American family, and you'll no doubt get one or more interesting stories out of them, and perhaps some edible treats, if you bump into them during your stay.