Agios Ioannis Beach, Tinos
This is one of the best family run hotels in the Greek islands. Located above a small beach in the area called Agios Ioannis Porto, the Porto Raphael has apartments with kitchens, all with views of the sea and the islands of Mykonos and Delos. All rooms have air-conditioning, large balconies and are tastefully decorated in the traditional style of the island. The gardens of the hotel are spectacular with large palm trees and many Mediterranean plants and fruit trees.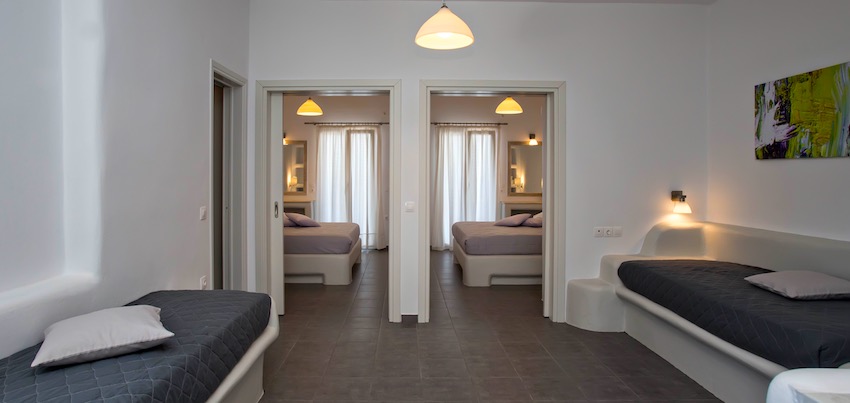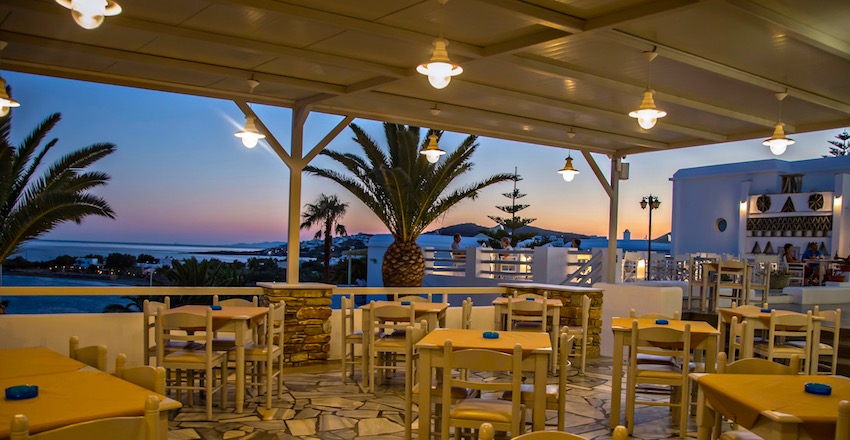 The hotel has an excellent taverna overlooking the sea which is frequented by the locals as well as the guests. They serve breakfast, lunch and dinner and on slow nights Juliano and his brother Isidoros can tell you all you need to know about the island and its many villages.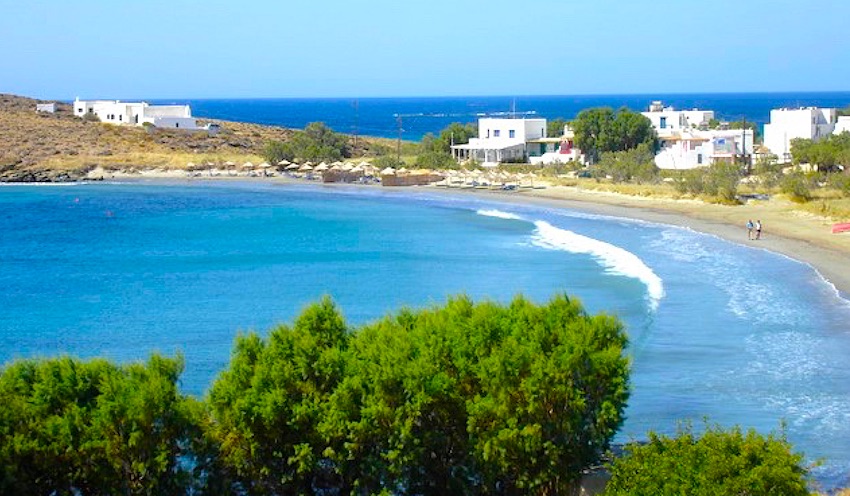 The small beach below is in a sheltered cove and is shallow enough so families with small children can relax.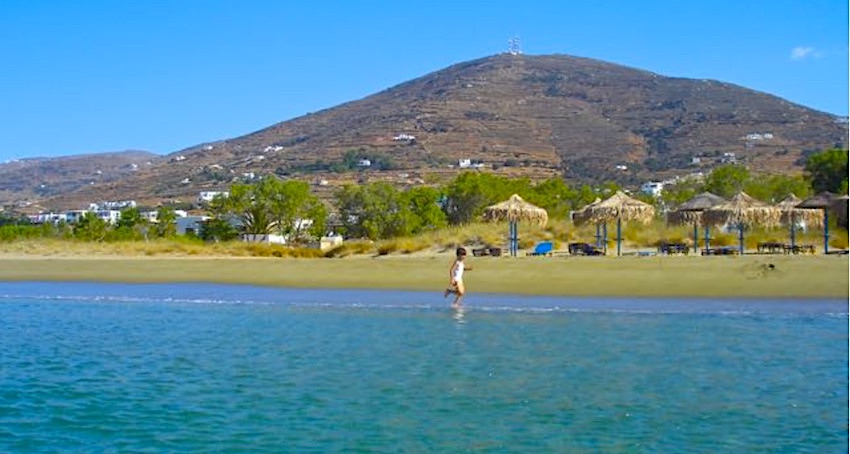 A five minute walk brings you to another longer beach whose clean blue sea rivals the best beaches in Naxos and surpasses those in Mykonos. (Really- and with a lot fewer people). The area has several other tavernas and a cafe or two and is mostly summer homes, gardens and small farms.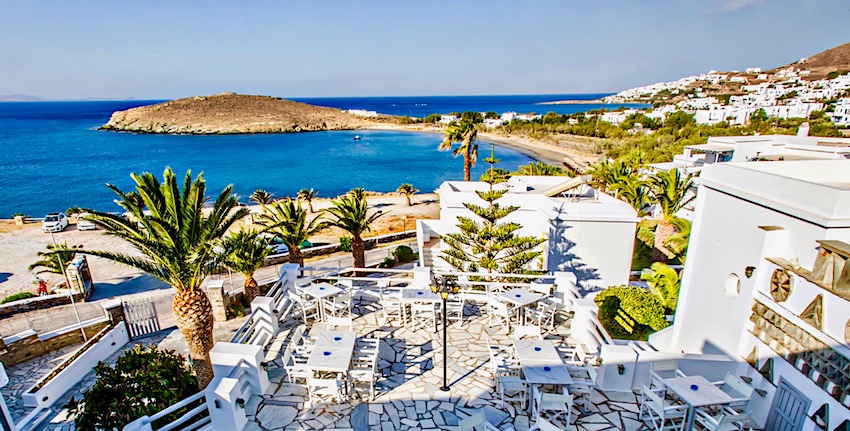 "This is the perfect place to stay and explore the island of Tinos, one of the most interesting and traditional of the Cyclades. This is a terrific hotel in a great location just ten minutes drive from the main town of Tinos and an easy drive to the many villages and beaches of Tinos. I could have stayed here all summer."-Matt Barrett