A bright and charming fully furnished villa of 111 sq.m with views of the whole Caldera and Volcano,"Hemera Holiday Home villa in Santorini" is ideal for families and friends who long for privacy and finesse.
Boasting magnificent views of the Caldera and the Aegean Sea, Hemera Holiday Home villa in Santorini is an air-conditioned, self-catering and split-level villa with private pool and spacious furnished terrace. It is situated in the village of Akrotiri in Santorini. Free WiFi is offered throughout the property.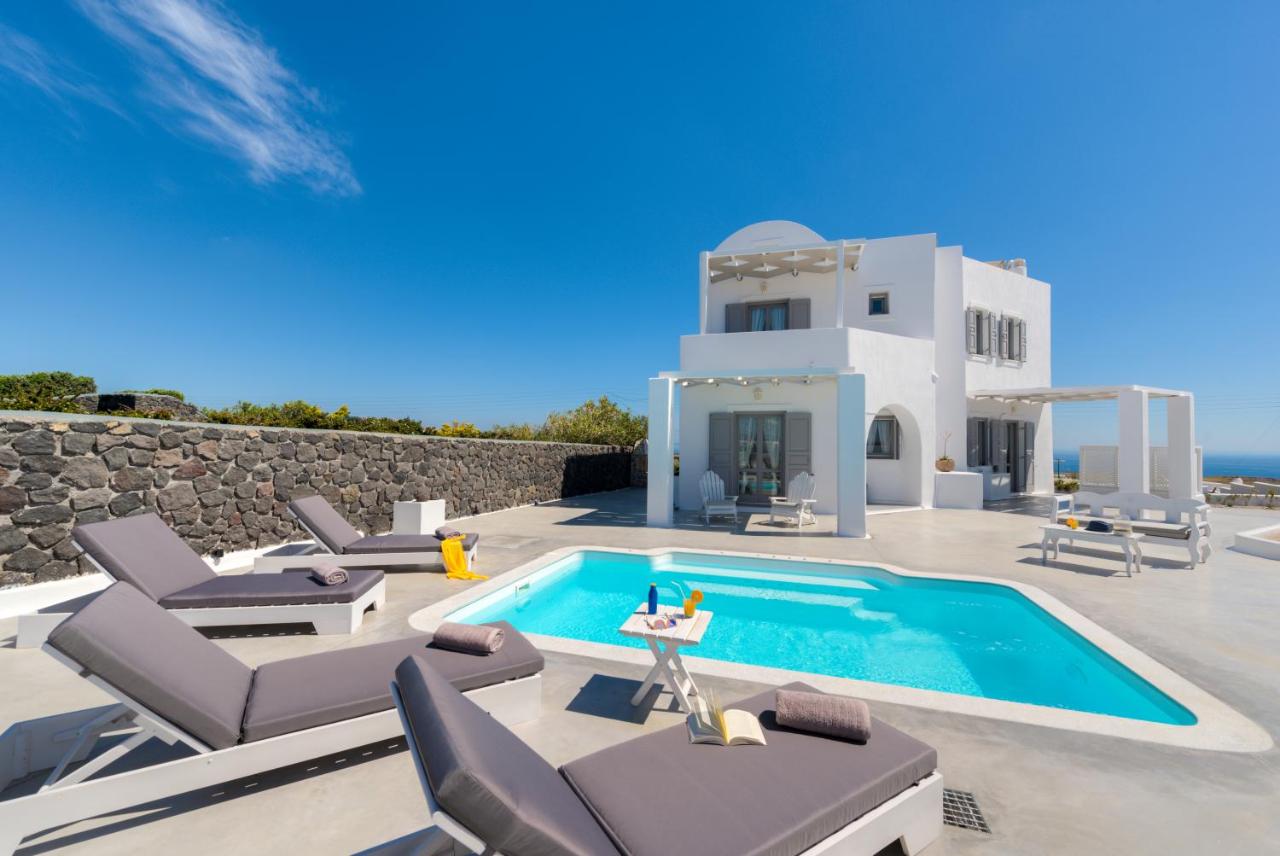 Designed with respect to the local architecture, there's a stair leading to the upper level at Hemera Holiday Home villa in Santorini which boasts a living room with fireplace and a half-bath, a fully equipped kitchen and dining area. The ground floor features 3 bedrooms, 1 bathroom and a seating area. From its splendid location you can watch the last rays of the sun feeling the sweet cool breeze on your face. Enjoy a romantic dinner at its balcony or its verandas by the pool and the jacuzzi, take a picture of the gold sunsets.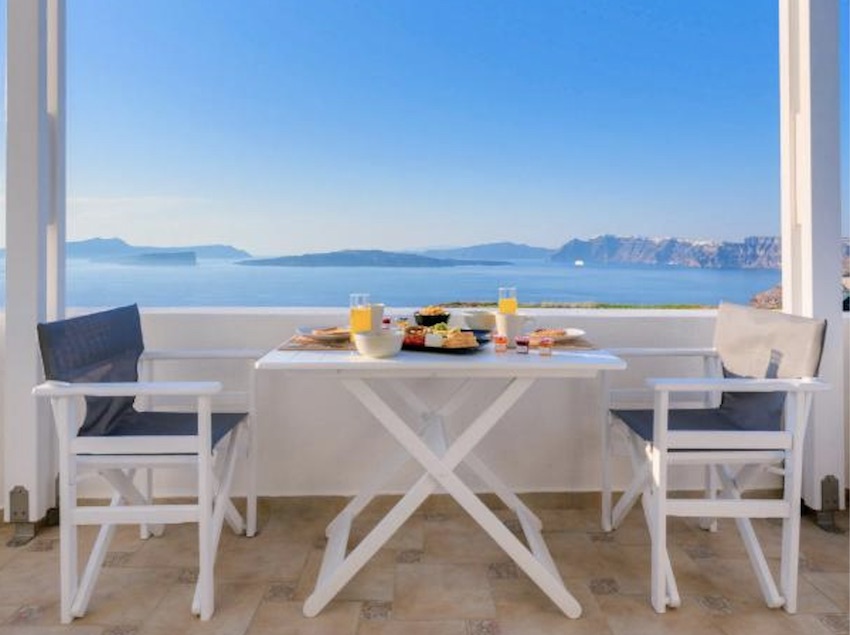 Breakfast ingredients are provided, so that guests can prepare their own breakfast. Complimentary food and beverages, such as fresh fruits, local treats and local wine, are offered throughout the stay.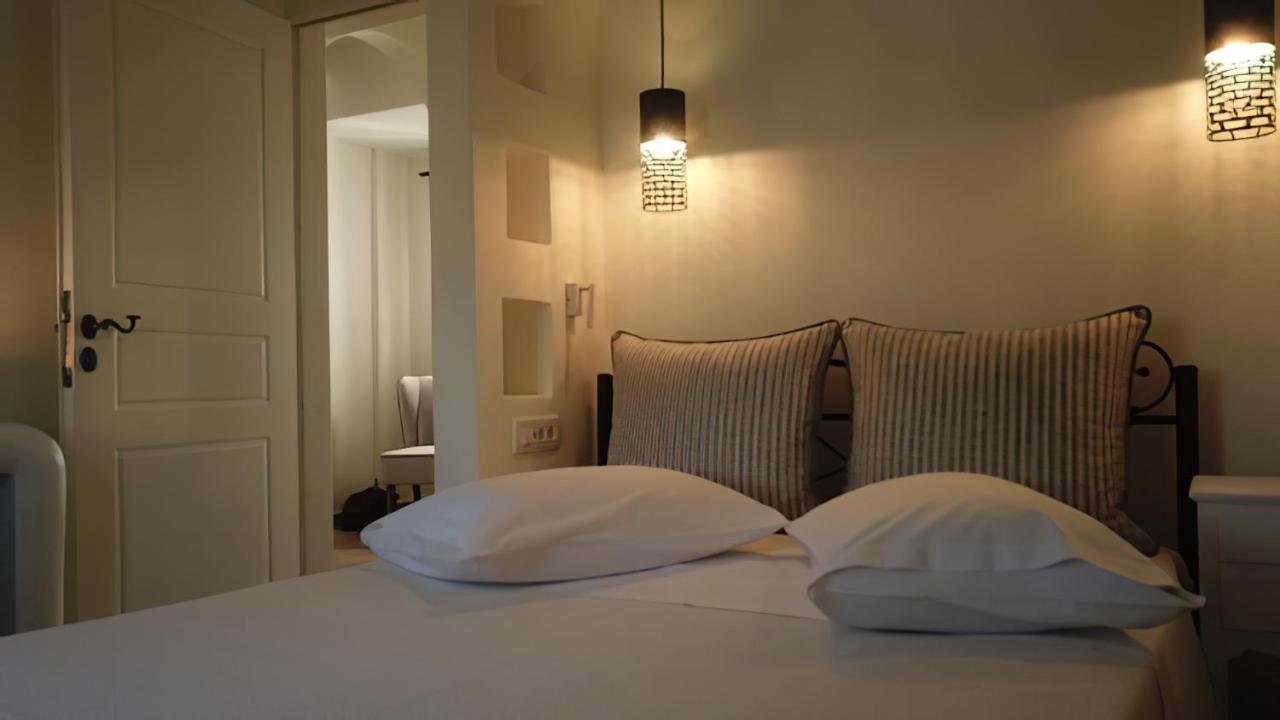 Luxury has been taken to the next level and a list of services are provided,tailor made to our guests' needs. A private swimming pool with jacuzzi, a private parking area and an evergreen garden of about 680 sq.m. are also offered, so that you can enjoy the limitless view of the Caldera. Hemera Holiday Home villa in Santorini invites you to experience Santorini at its purest and most overwhelming. Let Maria welcome and pamper you at what is more than just a place to stay since this villa has been made with respect to tradition and a special care for your well being on the island!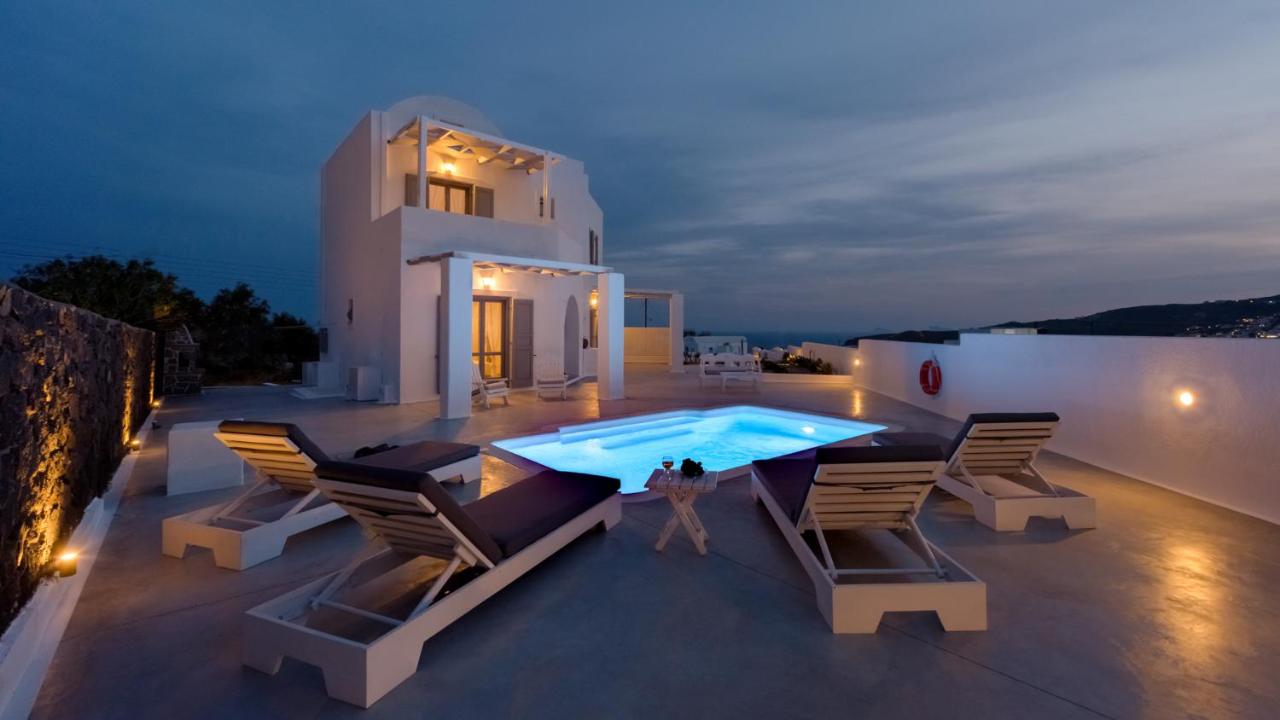 HEMERA HOLIDAY HOME villa in Santorini is set on a unique point on the caldera of Akrotiri and offers beautiful views from its terrace, the garden and the pool area. The villa is located on the road to the archaeological site that hosts the famous prehistoric site of Akrotiri, the so-called "Pompeii of the Aegean".
Akrotiri village is one of the most well-known civilizations flourished here 15 centuries ago, giving it a special significance. Hemera Holiday Home villa in Santorini is just a stone's throw from the island's top attractions: the Akrotiri Archaeological Site and the Castle, the imposing Lighthouse on the nearby cape and the famous Red and White beaches.
Hotel Booking Information