DELFINI Villas is a first-class Cycladic hotel complex. Unlike most of the other caldera-view hotels in Oia and Thira, Delfini's rates are low enough for economy minded travelers to experience what it is like to wake up on the edge of an immense volcano. Built in accordance to traditional architectural style, it is also equipped with all modern comforts. Walk out in the terrace, lie down on a chaise lounge and admire the stunning view of the caldera of Santorini.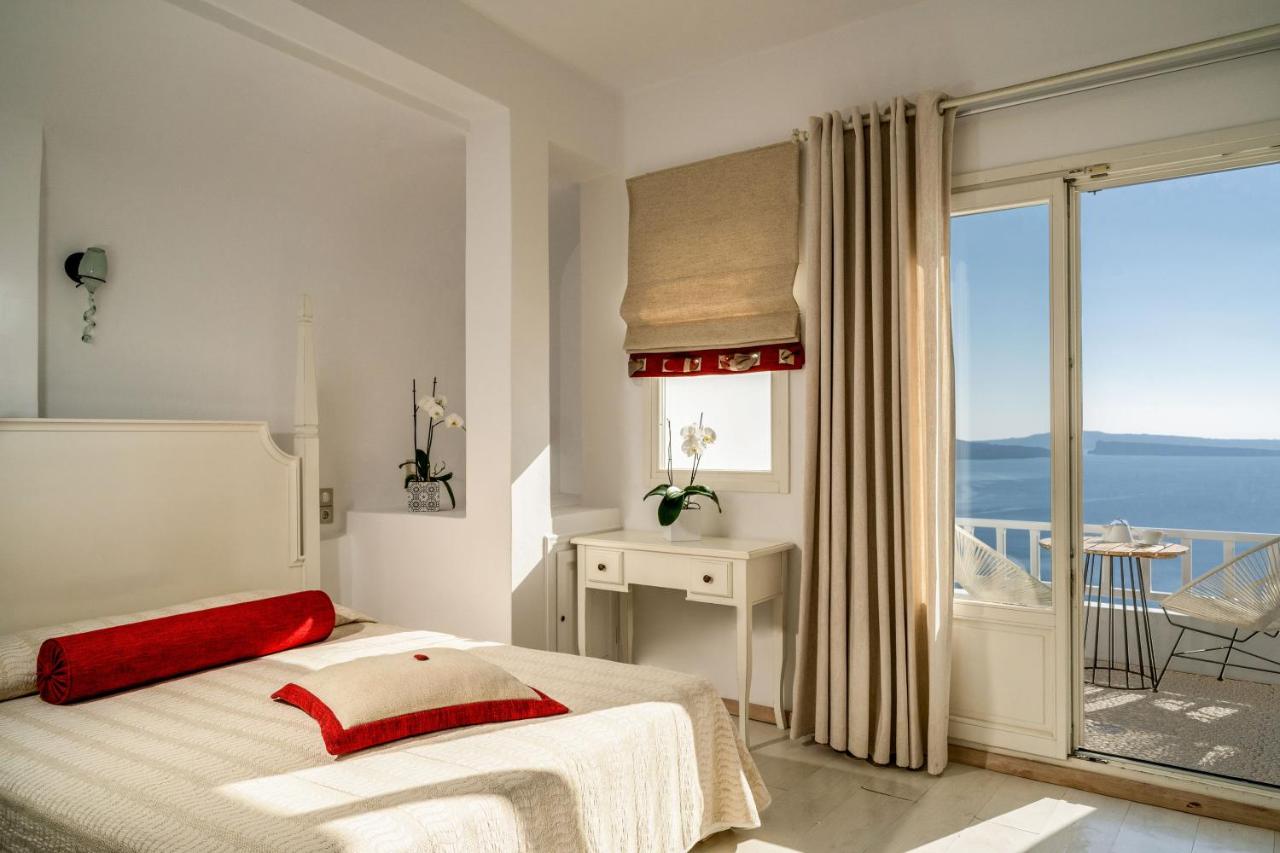 DELFINI Villas in Santorini consists of two-bed rooms and two apartments for 2 to 4 persons. All units are sunlit and comfortable and elegantly decorated in traditional Cycladic style. Each room includes a bath, a refrigerator, a safe deposit box, a television and offers a magnificent sea view. Several also include air-conditioning and a private veranda or balcony, from where you can enjoy a panoramic view of the "black pearl" of the Aegean and gaze over the volcano, the Caldera, the deep blue waters and the golden sunset.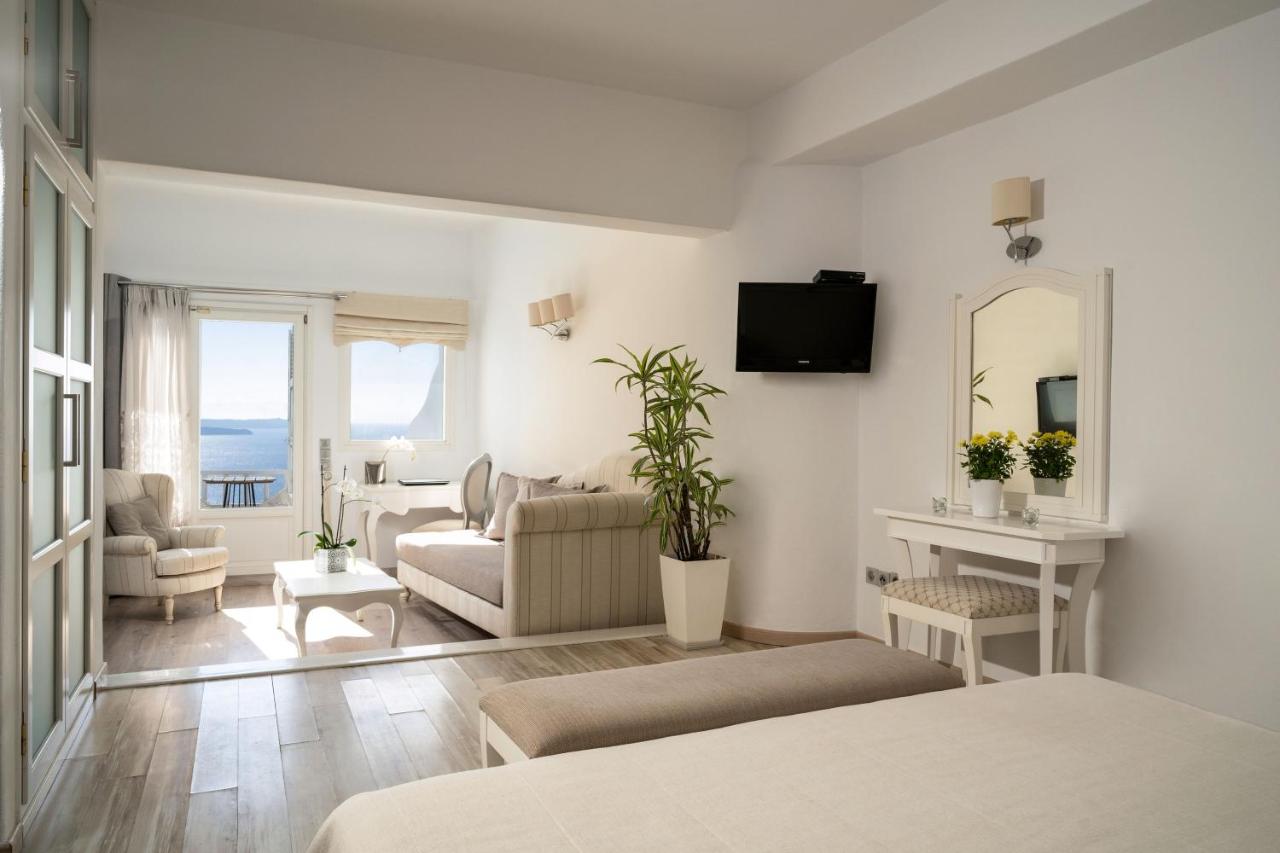 All apartments are air-conditioned and include a bathroom, a living room, a sitting area, a kitchen with utensils and a refrigerator, a television, and a private veranda with a spectacular sea view. A baby cot may also be provided.
They offer the following services: car rental, exchange, fax, transfer and dry cleaning services. Maid service is also available.
You will find Oia and DELFINI Villas 12 km from Santorini's capital Fira, and 21 km from the airport (Monolithos) and 23 km from the port (Athinios). The taxi fare to the airport and the port costs 18 euros.

The nearest beach can be reached by descending a mere 230 steps. Close by you will also find Baxedes beach, which is just 2 km from the complex.

Taverns and the market are at a distance of 70 meters, while the bus stop is only 30 meters away.
Hotel Booking Information
To book through Dolphin Hellas Travel click here. This is recommended if you will need flight or ferry tickets, other hotels, tours, cruises or more assistance and you want to deal with a human being and not a computer if something goes wrong.
If you just want to book this hotel and won't need the assistance of a professional travel agency click here for booking information, more photos, guest reviews, maps and low rates.