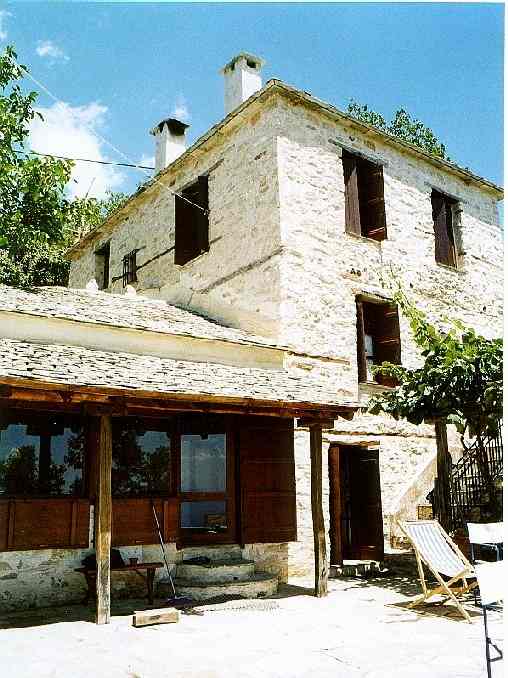 Pelio is one of the most beautiful areas of Greece. It is also a region that has been spared from the ravages of mass tourism. Its big attraction is the combination of mountain and sea. The mountainous peninsula thrusts forward into the sea in such a way that within the time span of a 20 minute car drive one passes from beaches and the low shrub Meditteranean maquis vegetation, through olive groves, pine forests, and deep shaded chestnut tree forests. All 24 villages that compose the heart of the region have been well preserved architecturally and many are listed and protected. The village of Pinaketes is one of them.
The local habitants are for the most shepherds and have apple groves. Recently, many deserted houses have began being restored as vacation homes. The village is located in 550 meters altitude on a south facing slope with commanding views of the sea and the mountains beyond. There are 3 nice small restaurants in Pinakates.
There is one road cutting through the village for traffic but all the side streets etc are cobbled staired paths. The house is a 2 minute climb from the parking lot. The house is among the highest up in the village. It has both a garden and a large terrace in front of it with unobstructed views for many miles.