A member of the Leading Hotels of the World, the King George II combines the grace and stature of a historic landmark with ultra-modern amenities and personal service that puts comfort above all else – right down to a personal trainer in the state-of-the-art health club. All rooms and suites are tastefully decorated with exquisite designer fabrics and all modern amenities. The experienced hotel personnel offer discreet, competent service, and will assist you with all requirements for business travellers.

Located on Syntagma Square, the King George II was originally built as a small urban palais that served as an annex to the Palace, which then occupied the building that houses Greece's Parliament on the square's eastern flank. Later, it served briefly as the prime minister's residence before being acquired by a Greek businessman who added several floors and converted it into a hotel. One of its first guests was King George II, who made it his haunt. In the Fifties, Sixties, and Seventies, it was also the favourite hotel of international celebrities, magnates, world leaders, and movie stars like Aristotle Onassis and Maria Kallas, Grace Kelly and Prince Rainier of Monaco, Marilyn Monroe, Brigitte Bardot, Frank Sinatra, and François Mitterrand.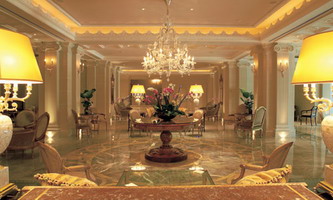 A ground floor-to-penthouse renovation has restored the King George II's original glamour. Advanced technology has also ensured a completely controlled environment: fully sound-proofed rooms, adjustable lighting calibrated to complement natural light, advanced climate control and ventilation, and, of course, fast internet connections.


Guests can enjoy complete Spa facilities including a heated indoor pool, a Jacuzzi, a steam bath, a sauna, massage rooms and beauty center. The hotel's luxurious Health Club also features a fully equipped Cybex Fitness Center.

Other Recreation facilities (Off-site) include tennis outdoor courts near Zappeion Park (0.8km), squash indoor courts near Zappeion Park (0.8km), Jogging routes within Zappeion Park (0.2km), golf at the Glyfada Gold club (12km), water sports at Vouliagmeni beach (18km), horseback riding at the Athens Horse riding club (15km).