Athens4 is a new boutique hotel, in the heart of Athens is a conception of its surroundings, influenced by its humble beginnings as a textile factory. The textile industry, which was once a thriving industry, was brought to near extinction in the 1980's by ready-made clothing and globalization. The area was slowly abandoned as shops and factories closed their doors. Athens4 is a project meant to breathe new life into this historic area.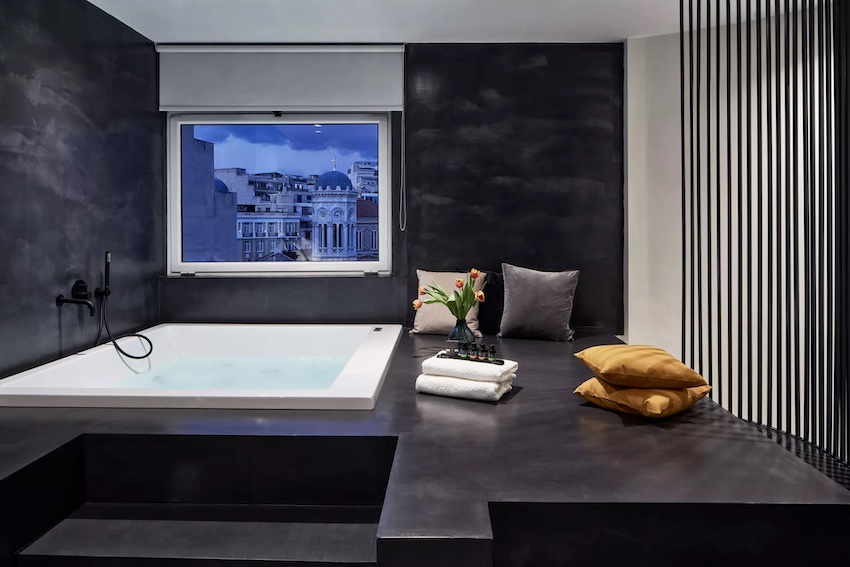 Paying respect to those who came before us, we have built on the connection of textiles and hospitality to create a small and intimate hotel with character and warmth. We welcome our guests to a creative space designed to inspire communication – both with themselves and with the city.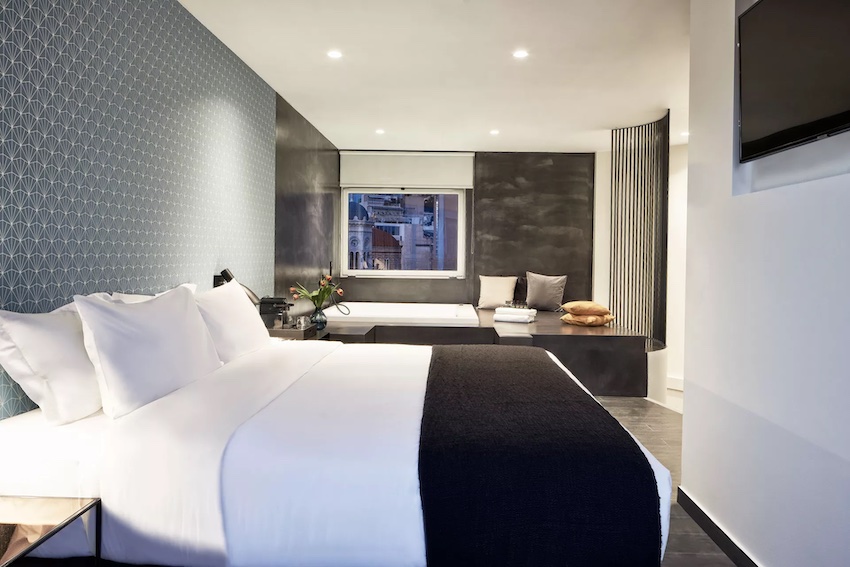 Our rooms were thoughtfully created to optimize space and comfort and enhanced by beautifully hand-crafted furnishings. Soft, luxurious linens and bed coverings promise a good night's sleep and the Nespresso machine found in each room promises a good morning. At the ground level you will find our large common area where our fresh breakfast buffet is served every morning. Cozy couches and large tables offer you space to relax, read, work, and engage in conversation.