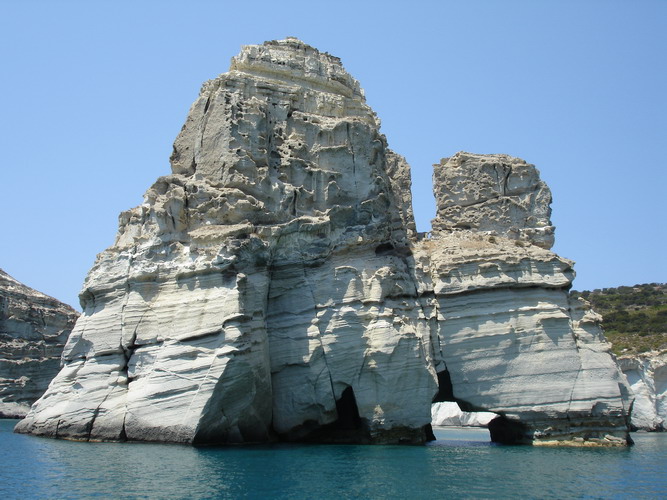 Milos has views that rival Santorini, beaches that may be the best in the Cyclades, amazing rock formations, and great food in a very un-touristy atmosphere. There are daily boats to Sifnos, Serifos and Pireaus and even a ferry to Santorini a few times a week. Hotels are listed from highest category to lowest with villas, apartments, houses and simple rooms last. You can get information on Milos by going to my Milos Guide. A great way to plan your trip is my Create-an-itinerary page which allows you to put together a custom itinerary with the help of a travel agency with no obligation to book You can also use Booking.com's Milos Hotel Search which is a great tool for finding exactly what you want. M = Matt's Choice.
Milos Hotel Index

B Catagory Hotels (3-Star)

C Catagory Hotels (2-Star)

Apartments, Rooms, and Other Accommodations

You can find hotels in Milos by location, price, whether or not it has a swimming pool, and see photos and reviews by using this link to booking.com. Excellent prices and many hotels you can book and then cancel with no cancellation fee. For those who want to book without using a travel agency this is the best way to do it.
Questions? E-mail me at matt@greecetravel.com